Is Hawaiʻi Losing Urgency Despite National Increase of School Violence?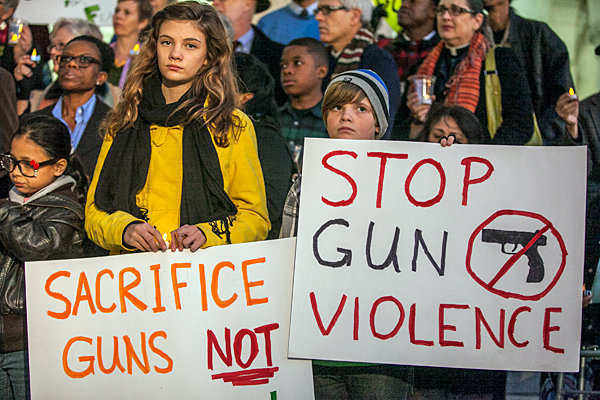 With the waves of school shootings and acts of violence occurring in America's high schools, is Hawaiʻi too distant to feel threatened? Although this question cannot be answered simply, it certainly depends on whom you ask.
Many individuals have espoused a dangerous belief regarding the imminence of school violence, forgetting that tragedy can strike anywhere at any time.
It is easy to discard uncomfortable thoughts that hit too close to home, assuming that schools are safe places to grow and learn. It is just as easy to tune out our nation's fight against gun violence; however, before we fully separate ourselves from reality, we must remember that no one is invulnerable to acts of concentrated malice and malevolence.
Due to the presence of qualified faculty and security, Kamehameha Schools, Kapālama is a very safe learning environment. However, this does not mean that improvements cannot be made to ensure this sense of well-being is preserved for years to come.
I believe that the number of lockdown drills must increase, so students know the correct actions to take and how to react properly. If there is unsureness surrounding what to do, increasing drill frequency is the best method to achieve campus-wide awareness and improvement. No matter where a student is on campus, he/she must know how to remain safe. Secondly, heightening teacher preparedness is a crucial step in preventing a tragedy. If every teacher knows appropriate procedures, panic and inapposite behavior can be mitigated. Contrary to popular opinion, arming teachers is not a solution to the school shooting epidemic. However, ensuring the correct precautions are in place can save lives if disaster strikes. Vigilance of students and faculty cannot be more important; although our school is a place of learning, we must remain conscious of our surroundings and potential vulnerabilities on campus.
If safety was not already at the forefront of our minds, an incident at Highlands Intermediate School on March 13 brought the international issue much closer to home. When two suitcases were left in the school's parking lot, students were forced to engage in an hours-long lockdown drill, with some hiding under desks for substantial periods of time. HPD was called, immediately arriving with a bomb squad, and the threat was revealed to be nothing more than a teenager's old clothes and stuffed animals, according to Hawaiʻi News Now reporter Allyson Blair.
This event forces us to see that these events can take place in Hawaiʻi, a place once disconnected from the plights of the mainland. One thing is for sure: the next threat may be much more than someone's dirty laundry.
Hawaiʻi should not be in a frenzy or over-worry about forthcoming crises that will test our school systems. However, we should be ready and do our best to prepare if an emergency occurs on campus. We are not too far from danger, and these erroneous notions are a danger to Hawaiʻi's children. The sooner we realize the hard truth, the likelier it becomes that it will not sneak up on us.