KS Artists, the World Needs You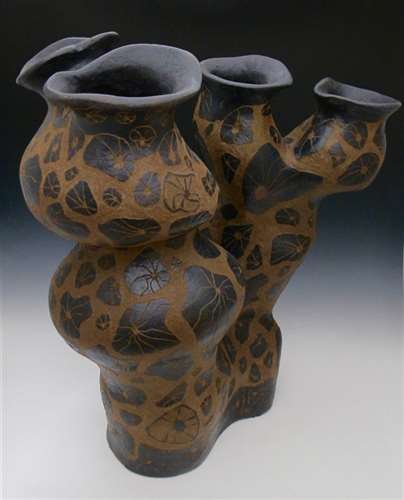 It seems as though in the fast-paced, technology-driven society that we live in today, the best prerequisite to become a successful entrepreneur is an engineering or computer science degree. However, an arts education is more valuable than ever today. Students are bridging the gap between the arts and technology. KS is full of passionate art students who should not be afraid to further their love for art in college or even as a profession. Yes, profession!
The acronym "STEM" changing to "STEAM" in schooling is just one example of the arts becoming a bigger part of learning. STEM education consists of science, technology, engineering, and math. This was the core learning foundation in early childhood and elementary education. However, STEAM, or science, technology, engineering, arts and design, and math, is now the basis of early childhood education. Educators are incorporating math and science in the domains of learning: language and literacy, and cognitive, socio-emotional, and motor skills. Engaging both the left and right sides of the brain is vital in the advancement of education.
Surely, math or science-related majors are extremely beneficial in the 21st century because technology is advancing every day. Not only is there a plethora of jobs that relate to these majors, but there is also financially stability in these professions. However, this is not the only path to financial success. Ask Alumnus Charlton Kupa'a Hee, whose art decorates much of the local scene. A trip down Kaka'ako will also feature the artwork of other alumni. Even our very own classmate Auli'i Cravalho, who still aspires to study science in college some day, affirms that an affinity for art could open up all kinds of doors.
Indeed, if you are planning to become a fine arts or liberal arts major, it can become difficult to explain your career path to others; for outsiders, a major or career in art is ambiguous, but not for the artist. Howard Gardner, an American psychologist known for his theory of Multiple Intelligences, said, "The biggest mistake of past centuries in teaching has been to treat all students as if they were variants of the same individual and thus to feel justified in teaching them all the same subjects the same way."
Knowing the arts is having another lens in a learning environment. It is just as important as learning mathematics. Art is an integral part of the development of human beings and it reinforces the fact that there is more than one way to do something. Whether it is fine arts, liberal arts, or performing arts, seeing multiple perspectives in education opens doors for many people. In a 2002 study by the Arts Education Partnership, students who have participated in performing arts are often more proficient at reading, writing, and math.
Civilizations such as the Greeks and Romans would never have advanced without those who excelled in some form of art.
KS artists, it is time to restore that esteem for our generation.