What to Look for in a College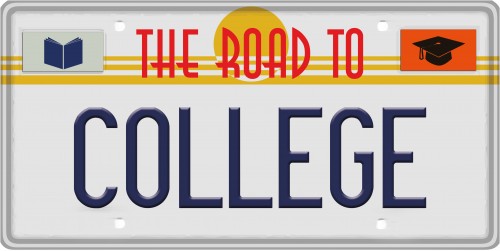 College is an exciting yet stressful topic of discussion for current seniors. With that said, here are some suggestions to follow when choosing a college to attend.
Most regular deadlines are in Jan., so hopefully you have applied to some. However, if you haven't, it's important that you do your research before applying. Don't know what to research? Start off by brainstorming what you value, the major you want to pursue, and the career you see yourself in.
By doing this, you can research schools that fall within your category. For example, if religion is an important factor, a simple google search of Christian colleges will set you up with a basic list. Next, take a look at the colleges on that list. Figure out what majors they're known for, and if it matches your own – keep it.
Think about the location of your school. Where do you feel comfortable? The pressure to move away can be anxiety-inducing, however, the decision is ultimately up to you. Don't apply to a school just because your friends have. Instead, be independent and think about what will benefit you and your future.
A big part of choosing a location, besides comfortability, is the opportunities that area will provide. Research the college's business partners, internship opportunities, and the industries that surround it.
Next, find out what the student life is like. Look at the types of clubs and traditions it has. If it interests you, keep those schools on your list. While having fun is important, it is also essential that you are aware of the crime rates both in and around the school. Remember that if you don't feel safe, your college experience will suffer.
At this point you should have a pretty good idea of potential schools. Take what you learned and narrow the schools down to a list of 10 or less, starting off with your top school. When you finally hear back from your schools, compare the financial packages and talk it over with your parents or a trusted advisor. Within those conversations you should also weigh the pros and cons of each school. If possible, arranging campus tours will give you a better idea of what the living and learning experience will be like.
While planning for your future is important, you should also make sure to have fun every once and a while. Take a deep breath and enjoy these last moments of your senior year.