The demise of Hawaiian youth falls upon lack of ancestral understanding
The following piece was originally written as for Kumu Kaiwi's AP Comparative English class.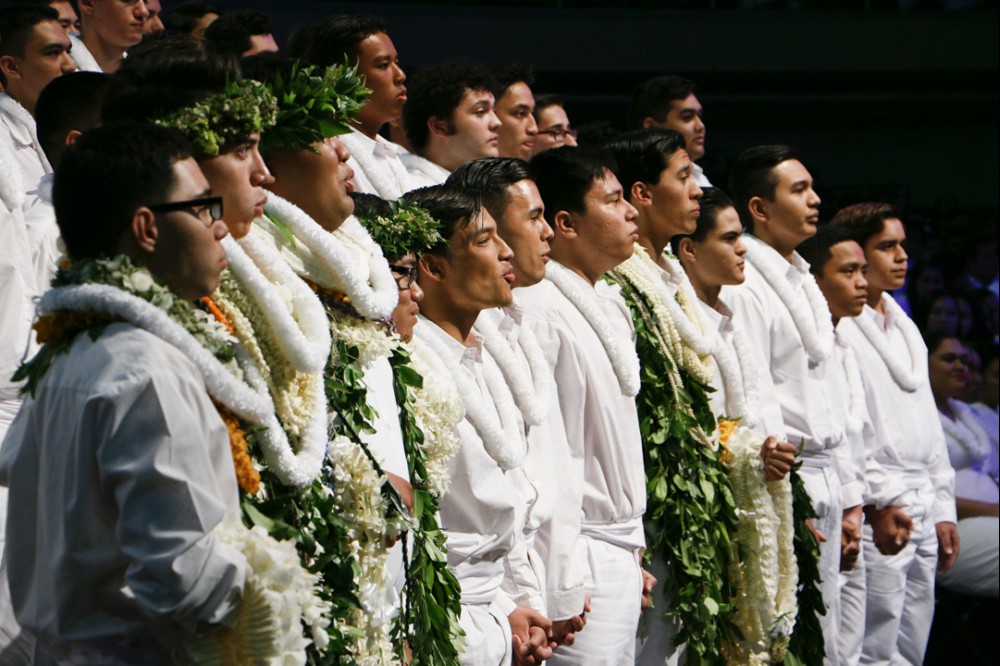 Today, Hawaiians are rated higher than any other ethnicity. The statistics of such native islanders soar higher than any other cultural people. Unfortunately, the demographical categories in which our people are leading are "obesity, illiteracy, and incarceration" (Hawaii). Our Hawaiian people as a whole have veered away from the perseverant and strong-willed characteristics of our kūpuna and have settled for mediocrity. More islanders have become content with working in high-beam yellow jackets instead of owning the construction companies themselves. Hawaiians have lost a sense of their history and the type of people which they represent in the world's melting pot. Hawaiians are no longer recognized for the nobility of their monarchy or the intellect of their people. Instead, Hawaiians have been black-marked and recognized only for laziness and stupidity. As a Hawaiian, I can firmly say that our people are no simpletons. As a lāhui, the majority has simply forgotten where it has come from. I believe that if the Kulaiwi understood the history of the bones in our 'āina, our people would strive to be better reflections of our ancestors.
With such an absence of historical understanding, the Hawaiian youth lack pride. To them, our Hawaiian flag is nothing more than mumbled, geometric figures and our state motto is nothing more than a line from an Israel Kamakawiwoʻole song. Barely scratching the surface of our ancestry, the nā 'opio have become blinded. With no sense kinship or lineage, children can no longer connect with their past. Without such a connection, the Hawaiian youth are culturally dead. Like a fetus with no umbilical cord, Hawaiians have become severed from our kūpuna, not understanding the greatness they have accomplished and the greatness of which we are all capable. If children were to be taught such competence at a young age, "one out of six [Hawaiian] adults would no longer be functionally illiterate." (Hawaii News Now)
Even within our own institution that is supposed to function as a preparatory school for the brightest Hawaiian students, we have all witnessed the occasional joker that is just barely getting by. Such a person may be our peer or even our closest friend. However, such a character is the reason for the negative perception of Hawaiians. As a sovereign nation, our people should be striving for nothing less than excellence. AP classes should be at maximum capacity, and remedial courses shouldn't even be an option. Such actions would only serve as an adequate representation of the smarts of our kūpuna.
Our ancestors were brilliant people. In 1810, Kamehameha Paiea unified the Hawaiian Islands under one rule. Under such a governance, the king built a solid government based around a consequential system called the Kapu. Around the same time, Henry Opukahaia traveled to America where he studied at Yale. Eventually, he was able to convince missionaries to spread Christianity to Hawaiʻi. In 1831, Kauikeaouli built Lahainaluna Seminary in order to educate the youth. He also managed to write a legitimate constitution in 1840 and grasped the sovereignty and independence of Hawaiʻi on November 28, 1843. Our people were no imbeciles. They were knowledgeable and extremely capable. So where did our race lose such intellect?
In all honesty, the loss of mental capacity and drive was not our own doing. It was due to Westerners who preached that our culture was stupid, that our people we were ignorant, and that as a nation we were savages. The verbal slashing of our Hawaiian people led to generational ignorance that soon began to accept these lies. Our grandparents and great-grandparents believed that to speak Hawaiian was savagery and that our culture was filled with heathens. They were taught that nothing good has ever come from Hawaiʻi or from its ancestral lineage. Accounts from authors such as Herman Melville have diminished the pride of Hawaiians and have led us to believe that our culture is equivalent to dirt. Such authors as Melville have led us to believe that our people will always be shadowed by other "more powerful" nations. It is due to this that Hawaiians have become lost and it is only from regaining the understanding of and respect for our culture that we can right the wrong of the horrible statistics for which our people are now recognized.
In order for our lāhui to thrive again, we must all be aware of the amazing milestones our ancestors have hurdled. Hawaiian History and the teaching our Hawaiian ancestry should be a staple in the development of all Hawaiian children. Pride must again blossom in our na'au. The lāhui must break out of our humble stereotypes and instead flaunt our ancestors and their accomplishments. This will allow for the presence of expectation. Expectation to be just as good, if not better than our kūpuna. Expectation never to let their name and history be mangled in the same sentence as incarceration, obesity or illiteracy. We must acknowledge that as a sovereign nation we have the responsibility not only to preserve our culture, but also to be better than any other. If the pua a Hawaiʻi understand the legacy that the Hawaiians of the old days left for us, only then would our people rise to become the best they could be.
"You may write me down in history with your bitter twisted lines. You may trod me in the very dirt, but still, like dust, I'll rise" (Maya Angelou).