Corona-Cation: Multiple Ways to Pass the Time Being Stuck at Home
COVID-19 has taken over the world in just a span of a few months to the point where many businesses and companies have shut down and people are being forced to stay in their houses. With being people being stuck at home, a sense of boredom can overcome them very quickly. In case you're running low on ideas, here is a list of things to do while being held in self-quarantine.
While being stuck at home can seem like a boring, monotonous thing, there are indeed ways to pass the time in a fun way. With that being said, one large way to pass the time stuck in your house is through video games, which is what I've been spending most of my time doing so far. You can play anything, from Roblox to Papa's Freezeria to League of Legends, or even random cat games on your phone. Along with that, you could even play games on your Xbox, PlayStation, Nintendo switch, or any other gaming console that may be hiding in your room.
If video games aren't your style, watching Netflix or Youtube is always a good way to go. However, if you want to be more productive throughout the day, there are many things you can engage in. Drawing, painting, and journaling is a great way to pass the time being stuck at home. You could also exercise or clean out your room as well. Learning how to cook or bake is also something fun to do at home too. Some other things to do include, reading a book, making tik toks, dying your hair a fun color, engaging in self-care, learning a new language, taking up a new hobby, or just spending time with family.
Being stuck in the house doesn't have to be a punishment because there will always be many things you can do to make that time at home as enjoyable as possible. While many ideas were listed above for you to try, those aren't the only ones to choose from. Have fun and really try not to wallow in your time spent at home. Truly make the most of it, and make sure to try new things.
10th grader, Kieren McKee said, "With all the free time away from school because of the coronavirus, I was able to test out water color painting, which is something that I wasn't able to do before and I really enjoy it."
About the Contributors
Kiana Kalahele, Reporter
EMAIL: kiana.kalahele@imua.ksbe.edu
Hello! My name is Kiana Kalahele and I reside in Waipahu, O'ahu. I have been attending Kamehameha Schools since 4th grade and I am a senior. This is my first year as a reporter on the staff of Ka Mōʻī and I am very excited for the year ahead. Other than being a part of Ka Mōʻī, I really enjoy traveling, taking photos, drawing, and participating in my extracurricular activities. I hope that through being a reporter for Ka Mōʻī, I will learn valuable skills in order to provide the best content for our schoolʻs newspaper.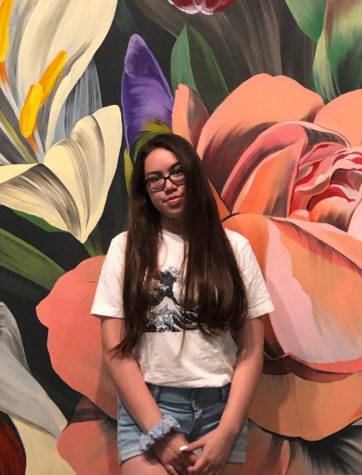 Kiersty McKee, Reporter
EMAIL: kiersty.mckee@imua.ksbe.edu
Aloha! My name is Kiersty McKee and I am from Papakōlea, Oʻahu. I am currently a senior, and I began my journey at Kamehameha in Kindergarten. I am a member of the Concert Glee Club, the senior class board, as well as a few clubs on campus. This is my first year writing for Ka Mo'i, and I joined to determine my interests going into college to possibly decide on a major and career path.