Fortnite Brings the Holiday Spirit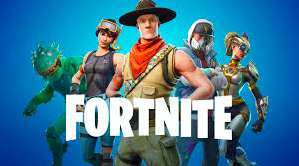 With Christmas right around the corner, many people are getting an early start into the holiday spirit, especially from the new craze, Fortnite. Fortnite, a battle royale game, just kicked off its 7th season on December 6th. This new season features a lot of new things in it such as planes, pump shotguns, and even a daring winter storm that has already claimed its home over part of the map.
This season's battle pass, which can be purchased for $9.50, includes new progressive skins such as the Ice King and Lynx. The battle pass also includes new black blings, emotes and pickaxes. Epic games surprised many players with the newly introduced creative mode. This allows for players to create their own maps and mini-games that could potentially be featured on "The Block" that took over Risky Reels during the first week of the launch. With a new update comes new opinions. Many people have already shared their thoughts on this newly founded idea and some say it's fun and exciting, while others claim that it starts to get too out of hand.
I feel this new season is a fun and thrilling season. I think that the addition of the Christmas season meshed with the winter storm was an engaging decision as it still adds the battle aspect of the game without getting too "spirited". The new additions bring a different spin to the game, like the planes which make it tougher to win with the challenging controls or the new shotguns that mix a heavy shot and tactical gun together. Overall, this season is still early in its production and looks to promise many more surprises for Fortnite gamers.