DRAC Hosts Annual Wāhine Boarder Lip Sync Battle
on November 7, 2018, in ʻAkahi Dining Hall during dinner, the Dormitory Residential Advisory Council (DRAC) hosted their annual lip sync battle for the wāhine of the boarding community
The lip sync battle consisted of four main components: participation, creativity, accuracy, and overall presentation. The battles were judged on a scale from zero to five.
Kīnaʻu Hale and Kapiolani Nui Dormitory forfeited the battle leaving  Kekauluohi and Kapuaiwa Dorm for a fight to the finish. Kapuaiwa went first with a medley of songs starting "Me Mine" by their very own, Jasmine Quintua-Salavea, and finishing with the tune of "Lips are Movin'" by Megan Trainor. Second to perform was the ladies of Kekauluohi with their own medley of songs, starting with "1 2 Step" by Ciara and ending with "Pon Di Replay" by Rhianna.
After two weeks of preparation, Kekauluohi Dormitory had finally taken first place in the lip sync battle!
About the Writer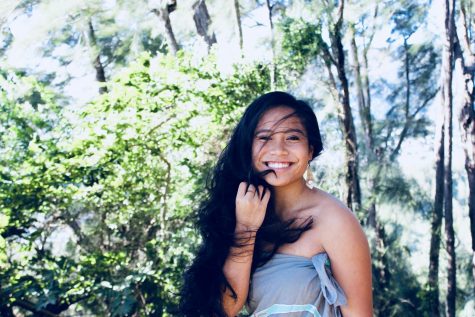 Kau'i Samio, Staff Reporter
Aloha! My name is Marley Kauʻi Samio. I began my journey at Kamehameha in the seventh grade as a boarder from the Westside of the beautiful Garden Isle. My hobbies include drawing, writing, yoga, working out, and spending time with family and friends. Since the age of three, my passion for hula and Tahitian has survived through dancing with Hawaiian Ensemble (this being my third year) and through Ori Uvira, my Tahitian group on Kauaʻi. As a senior, I chose to branch out from my comfort zone and join Ka Mōʻi as one of their news reporters in hopes to further advance my journalistic writing. I also plan on using this opportunity as a reporter to embrace the essence of my final year in highschool.