Speak Out! – Keauhou releases new CD
What is your opinion on Keauhou? Are you excited for their new CD release?
"Keauhou is the best modern Hawaiian music band right now. I'm going to their CD release party on October 12. Ninipo is my favorite because of the way Jonah starts the song." -Hanu Racoma
"I love Keauhou. I think their music is awesome; it's a good representation of perpetuating that Hawaiian tradition. The last CD release was awesome, I won a t-shirt!" -Alyssa Braffith
"I think Keauhou is amazing in general and I'm really excited for when thier new CD comes out. You go, Kumu Zach!" -Alexis Ah Hee
"I love Keauhou. They have good music. I don't have a least favorite song but if it were my favorite it would be the classic Hanohano or Na Momi Ehā. LOL. See you there 'kumz.'" -Nicole Naone
About the Writer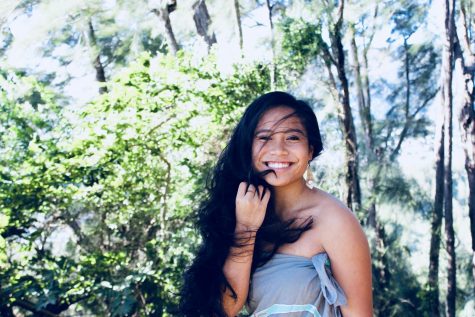 Kau'i Samio, Staff Reporter
Aloha! My name is Marley Kauʻi Samio. I began my journey at Kamehameha in the seventh grade as a boarder from the Westside of the beautiful Garden Isle. My hobbies include drawing, writing, yoga, working out, and spending time with family and friends. Since the age of three, my passion for hula and Tahitian has survived through dancing with Hawaiian Ensemble (this being my third year) and through Ori Uvira, my Tahitian group on Kauaʻi. As a senior, I chose to branch out from my comfort zone and join Ka Mōʻi as one of their news reporters in hopes to further advance my journalistic writing. I also plan on using this opportunity as a reporter to embrace the essence of my final year in highschool.