Arians Grande Releases Dynamic New Single
Ariana Grande released a new single on Saturday, Nov. 3, entitled "thank you, next". This may explain why you have been seeing that same caption all over Instagram. You can thank Ariana's relatable lyrics for that.
In her track that is now ranked number 1 in the United States, Ariana shouts out exes: Big Sean, Ricky Alvarez, Mac Miller, and ex-fiancé, Pete Davidson. At first glance, she may seem to be dissing her exes, but this song is actually sending thanks to them for teaching her "love", "patience", and "pain", a twist on traditional breakup songs.
"Thought I'd end up with Sean, but he wasn't a match. Wrote some songs about Ricky, now I listen and laugh. Even almost got married, and for Pete, I'm so thankful. Wish I could say, 'Thank you' to Malcolm, 'cause he was an angel."
Although she shows her gratitude to her past lovers for the lessons she has learned from them, Ariana's song possesses a deeper lesson; one of self-love. Her single encourages others to learn and grow from previous trials and to love oneself.
"Plus, I met someone else. We havin' better discussions. I know they say I move on too fast. But this one gon' last, 'cause her name is Ari, and I'm so good with that."
Grande recently announced an upcoming album on Twitter.
About the Writer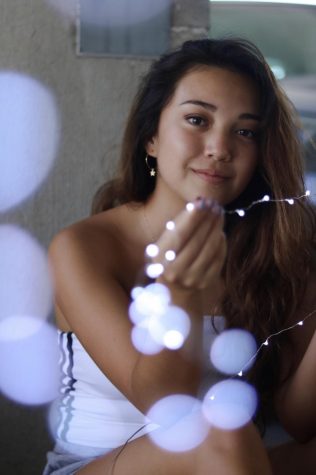 Taylor Goulart, Staff Reporter
Hi! My name is Taylor Goulart and I am currently a senior. I have been attending Kamehameha since 7thgrade. This is my first year in Kā Mōʻī, and I'm very excited to be a part of the school newspaper! I joined Kā Mōʻī because I'm considering perusing journalism in college. During my free time, I enjoy hanging out with my friends, going on adventures, and photography! I'm planning on going to college somewhere in California, but besides that, I have no idea what I want to do for sure. I'm excited to see what this year has in store and can't wait to make many more memories.