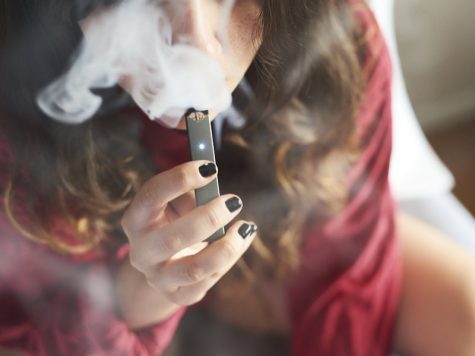 Joby Lum, Website/Technology Director

March 11, 2020
You huff and you puff the vape out of your lungs. Vaping has become popular among youths in the past decade, but it has been causing health concerns. In a study released by the Yale Medical program, "over 3.6 million middle and high school students currently use e-cigarettes". However, that number...
Mahealani Deenik, Staff Reporter

March 10, 2020
With more than 500 vaping-related lung illnesses and at least seven deaths reported to the CDC in late September 2019, the Trump Administration has suggested a ban on most vape devices and flavors with some exceptions. With recent information, it is said that approximately 1888 cases of vaping-related...