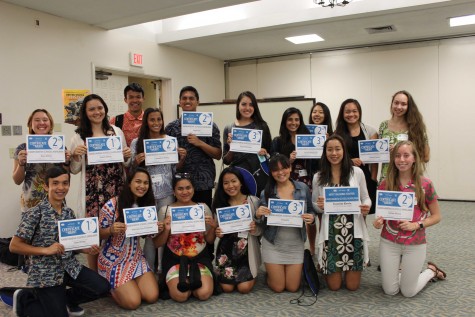 Kamoi Staff

April 21, 2016
When the annual State High School Journalism Awards Banquet concluded yesterday at the Pagoda Hotel Ballrooms, Kamoi walked away with 14 awards.  Twelve of those awards were in the Private School Division and two awards were in the Best of the State category. "We would have loved to have won more...

Loading ...
Puka Mai Ka Lā: Episode 70 (02.03.20) [Runtime: 6:11]
Puka Mai Ka Lā: Episode 74 (02.07.20) [Runtime: 4:52]...
Enter your email address below to receive an update for any new stories.
Follow Our Instagram
Kamehameha Schools menus, powered by Nutrislice. Nutrislice is the leading provider of digital menus, signage, and ordering software. View menus online or with the Nutrislice app.