Fair Pay to Play Act is Changing the Game
California Governor Gavin Newsom, signed a bill, California Fair Pay to PlayAct, which will allow college athletes to receive endorsements and hire agents.  This is the first of its kind in NCAA and state history, threatening the business model of college sports. The new law is supposed to take effect in 2023.
The NCAA (National Collegiate Athletic Association) has had the philosophy that college athletes should earn a degree, not money for playing sports.  With this new measure, student-athletes will be allowed to promote products and companies. This opens up doors for many leaders in college sports and all states across the country.
In response to the new law, NCAA president Mark Emmert, explains this could turn athletes into employees "pretty fast."  "The other big issue is the issues that might arise from conflict between a national athletic association and the possibility of states each creating their own law.  
Although, supporting parties see this as an opportunity for student-athletes. Gov. Newsom sees an "injustice" for "dedicated, hard-working athletes." This is "a big move to expose the farce and to challenge a system that is outsized in its capacity to push back," said Newsom in an interview with the New York Times, when describing the law.
About the Contributor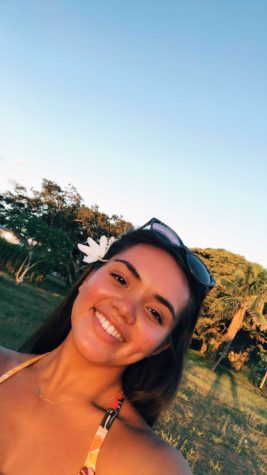 Tierney Apuakehau, Reporter
EMAIL: tierney.apuakehau@imua.ksbe.edu
Aloha, Iʻm Tierney Apuakehau, Haleiwa, born and raised. I love everything salt, sand, and sea, as I do paddle, surf, and swim. I am a senior in my first year with Ka Mōʻī. As an aspiring Sports Journalist, I was motivated to become a part of "The Voice of Kamehameha," and help grow our school's passion and pride for athletics. I also have strong viewpoints for cultural, national, and global issues; hoping to inspire others.