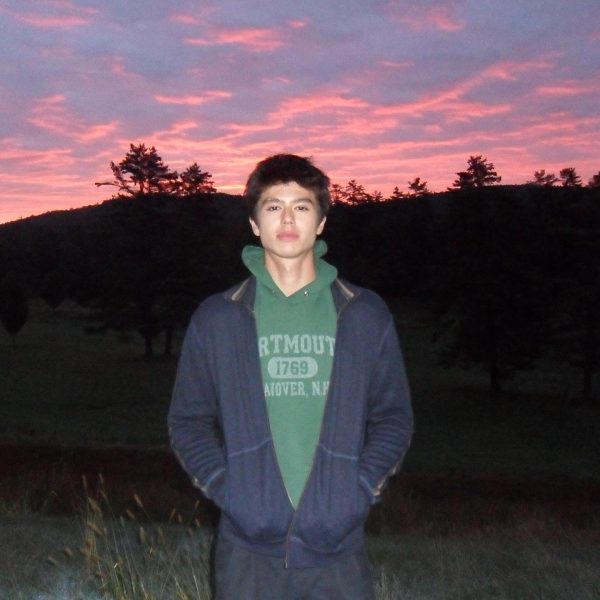 Noah Kanahele has used his individual talent or "gift" to jump into community service and create opportunities for those around him.
Kanahele's most recent project was the KS Tech Event. Led by Noah Kanahele, under the guidance of KS internship coordinator, Sally Nhomi, the event was renewed after its debut in 2022, under the leadership of class of '23 grad "Kawika Naweli," Nhomi said.
Recognizing "how unique" and valuable the event was in his future, Kanahele took it upon himself to bring the event back and reestablish its purpose. "All the professionals are Hawaiian and almost all of them are graduates of KS" Kanehele stated, as he explained that the connection these guest speakers have with the students is much greater when commonalities are revealed. "Improvements in terms of the setup" were made, with the crew helping to make Kaʻiwakiloumoku a place where an authentic, "professional, and established" meeting was held. The event itself, kept "informal" as "what you might expect at a luau when you're talking to someone." In comparison to last year's Tech Event, Kanahele brought in 50% new Hawaiian guests and notably "women" business workers. "ThriveHI," co-host and collaborative partner at the event, helped Kanahele find contacts as their mission to "help young Hawaiians land tech jobs," aligned with Kanahele's mission for the event. Talking with the students who attended the event, every high schooler told Kanahele that they had a great time and learned a lot; the most recent being a "sophomore" that expressed his gratitude towards him. With each speaker, an equally distinct experience was cultivated, allowing Kanahele to accomplish "the one thing" he "wanted to ensure."
When asked if he will pass the event down to a younger haumāna, Kanahele stated that he "plans" to pass his club: "Mālamalama Hawaii" down, for the Tech Event is one of the many opportunities that the club facilitates. The club is an effort to provide "career education, more exposure" to students whose next success in life will be keeping a job. In providing Kanahele with everything he needed to bring the event to fruition, "mastermind, Kumu Nhomi," handled the "logistics," giving Kanahele the "freedom" she deemed fit. His position only seemed fitting as he was able to intern at an organization named "Purple Maiʻa" during the summer of 2023, "a product of last year's tech day" and an inspiration for this year's one. Noah Kanahele was able to work with "founder" of the "nonprofit" company, "Donovan Kealoha," aiding in "uplifting native Hawaiians through a multitude of different ways." Specific programs host keiki who are progressing through their thirteen years of school "to learn how to code, learn how to program, learn how to do graphic design." Kanahele was adamant that it was "an amazing opportunity that I wouldn't be able to find anywhere else" noting his growth "as a Hawaiian" and his subsequent "career growth and personal growth."
"Still very active" in participating at the organization, Kanahele has been working towards fulfilling his career now: "social entrepreneurship." "As an individual at heart, I'm an entrepreneur: I like to innovate things, I like to make things my own, so I see myself being an innovator." Kanahele describes he works "in the intersection between technology and business," majoring in economics and computer science, and then working in some type of finance row whether it's investment banking, venture capital, private equity" to "build something that is meaningful and serves people." His current project that the internship nurtured is "using artificial intelligence and machine learning to preserve native and indigenous languages." Soon to be "collecting data" with an "Oxford researcher" based in Hawaii, Kanahele is making Kamehameha Schools-Kapālama proud for serving his community as a native Hawaiian. ʻOnipaʻa Nō!
The next event for Mālamalama Hawaii is said to be a medical event with club member and junior student, Caleb, pursuing it. For more information on his club or his personal endeavors, email Noah Kanahele: [email protected].