Student Release: What Are We Looking At?
Currently, students are taking note of the rise of student releases. Students speculate the rise of student release is due to the "zero tolerance" policy.
Auliʻi Silva, a current senior at Kamehameha Schools, said "I believed our school was a zero-tolerance school due to the high standards that are established here."
However, zero tolerance is not the cause for student release. According to Principal Wendy Erskine, "we are not a zero-tolerance school. It [zero-tolerance] takes the ability away to be human. I don't ever want to be a zero-tolerance school."
According to Erskine, releases occur when this is the only appropriate solution; student release becomes a consequence to student behavior when "behavior proves to be damaging to the learning environment and the safety to students." Erskine is determined to hold all students accountable for their actions, and said, "Accountability doesn't always feel good- students feel it as a punishment. Accountability helps make students learn better- when we hold students accountable, they can see the learning". Erskine believes that holding students accountable will ensure students learn from their actions, which will prepare students for when adulthood comes around. 
Due to confidentiality, Erskine could not divulge how many students have been released as of the 2019-2020 school year.
Regarding student dismissal, Erskine suggests reading and looking into Kamehameha Schools Kapālama HIGH SCHOOL 2019-2020 Student & Parent Handbook. "Know the handbook, I want students to understand that our release policy isn't a zero tolerance and we are taking into consideration all students' needs". 
Erskine will continue to create changes that reflect Kamehameha Schools expectation for all students. Currently, the handbook does not reflect the morals and practices of the Kamehameha. Erskine plans the handbook to "make it a document that is user-friendly". Erskine believes that we need to "do what you're going to say and follow-through". 
Erskine holds admiration for students. "I got the chance to learn students and I want them to learn that I care and love them, and we need to be in a place where there is a consequence". Erskine's mission for Kamehameha Schools is to "build up a better culture, making sure students have a trust."
About the Writer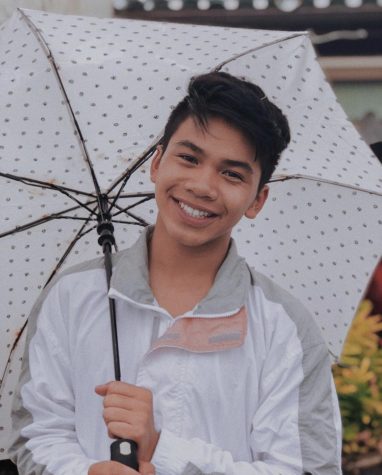 Jordan Nunies, Social Media Director
EMAIL: jordan.nunies@imua.ksbe.edu
I am Jordan Nunies. Currently, I am living in Honolulu. This will be my second year in Ka Mōʻī. I hope to raise awareness of Ka Mōʻī and create more than a newspaper. To do so, I work on the social media aspects of Ka Mōʻī. I plan to take Ka Mōʻī in a new direction, one where we can create more interaction with students and teachers!  One day, I aspire to work within the journalism field and seek the truth for everyone.