Students Pioneer New Club on Campus
Kamehameha High School students will soon be able to become members of a recently pioneered club on campus, the Feminism club.
Students of Kapālama have a wide inventory of clubs on campus to join ranging from Pride Club, formed to support the LGBTQ community on campus, to Kids for Kids, established for Kamehameha High School students to have the opportunity to tutor elementary students. However, a club specifically for the advocacy of feminism on campus had never been founded.
Senior Anuhea Nihipali, alongside junior Sophia Silletto, decided to change this.
"Sophia and I are such a power women duo and we're both really into equality and women's rights," said Nihipali, "We have a Pride Club and clubs for helping children, but how do we not have a club for feminism?"
Poised with this question earlier this school year, the pair decided to take action and create the club on their own.
After beginning sign-ups last week, Nihipali and Silletto have accumulated nearly 50 students from all high school grade levels ready to become members of their club – 20 of which are men, according to Nihipali.
"We really wanted to see representation from the men of the school," said Nihipali, who noticed the importance of having like-minded people, men or women, doing something that can create change within Kamehameha's everyday school environment. One of which being the school's policy on dress code.
"On a more serious note, we really wanted to change dress code to gender neutral such as having boys be able to wear earrings," said Nihipali.
However, further steps have yet to be taken since the club is not officially sanctioned by administration. Nonetheless, if the steadily expanding following that the club has been garnering in recent days is a sign of anything sure to come, a charter is bound to be passed fairly soon.
For more information on how to join the club, please contact either Anuhea Nihipali or Sophia Silletto via school email or direct message on Instagram.
About the Writer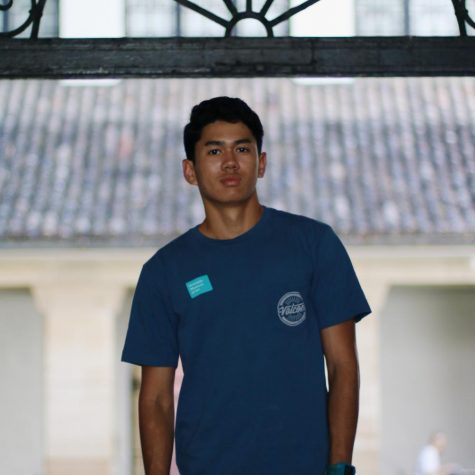 JP Newmann, Staff Reporter
Hi, my name is JP Newmann, I'm a senior at Kamehameha and I'm from Kailua, Oʻahu. This is my first year as a staff reporter for Ka Mōʻī, and I decided to join in my senior year because I've always had a passion for writing and an interest in current events (hence my curiosity in pursuing journalism and in joining the school newspaper). Aside from my academics, I play Varsity Golf for the school team, and on weekends I really enjoy spending some time in the ocean. My aspirations for this year in Ka Mōʻī is to give the reader a high-quality school newspaper and to write meaningful stories that interest the students and faculty of Kamehameha Kapālama.