Hawaiʻi's Natural Ecosystems and COVID-19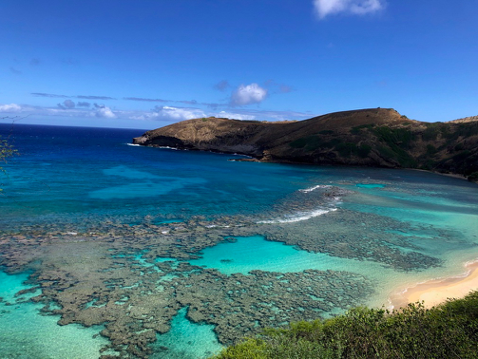 Hawaiʻi has definitely had its fair share of struggles during this COVID-19 pandemic, but thankfully its ecosystems have not nearly had to share in that same struggle. Known for its year-round sunshine weather, amiable locals and alluring beaches, it is no wonder why in 2019 Hawaiʻi hit a record-breaking 10.4 million visitors to the islands.
This would be good news as tourism produces over $14 billion for Hawaiʻi annually. But since this pandemic, the fragility of our society and dependence on this one major industry has been shamefully exposed, with Hawaiʻi unsurprisingly being one of the hardest-hit states when it comes to travel and tourism. As Jill Gonzalez, WalletHub analyst, explained in a statement, "[w]hile it's well known that Hawaiʻi is a popular tourist spot, many people don't realize just how much of Hawaiʻi's GDP relies on travelers from all across the globe – 14%."
Yet despite these disheartening and quite inescapable truths, if there is any silver lining to come out of this pandemic, it is that our ecosystems have greatly benefitted from the reduction of people accessing Hawaiʻi's natural resources.
A short while ago, Administrator of the Hawaiʻi Department of Land and Natural Resources' Department of Forestry and Wildlife, David Smith, spoke with KITV4 and relayed that, "they are seeing significantly more native species, such as ʻOpihi and Hawaiian Monk Seals on and around Hawaii's offshore islands in recent weeks."
Claims from locals seeing more bigger fish closer inshore have become increasingly common, in addition to an influx of monk seals onshore, which was once a scarce occasion. Even Hanauma Bay, a nature preserve known to host around 1 million visitors annually, found that water clarity was getting substantially better.
There is no doubt that we have all wondered when life will get back to normal after this pandemic. However, we should also be asking ourselves how we can take this opportunity at hand, learn from our mistakes and build something better. Given the circumstances, there seems a no more perfect time to start than right now.
We have all been forced to come to a screeching halt, but hopefully within this time, we have been able to reflect on our daily decisions and how they impact our earth. Because it may not seem like it, but our islands' fragile natural ecosystems are under stress constantly and are reaching a breaking point in part solely to the massive amount of visitors who galavant on our shores regularly. So as cruel as this pandemic has been, maybe it is exactly what Hawaiʻi needed.
About the Writer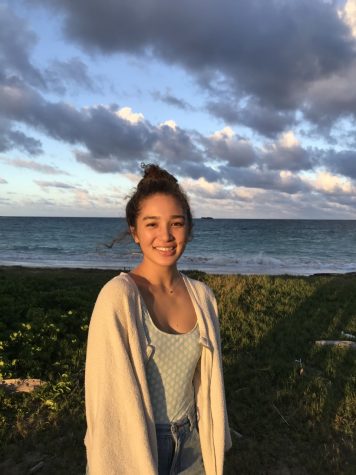 Azure Nikora, Staff Reporter
EMAIL: azure.nikora@imua.ksbe.edu
Aloha! My name is Azure Nikora and I am from the small town of Lāʻie on the north shore of Oʻahu. I am a senior and this will be my first year part of the Ka Mōʻī staff. I love everything from roller skating, cooking and food, to practicing sustainability and learning how I can be a better steward of the earth. Through Ka Mōʻī I look forward to bringing a new bright perspective on current movements, events and environmental issues that may be of importance to Hawaiʻi, and then some.