100th Year of Song Contest: Incorporating Art in the Song Contest Printed Programs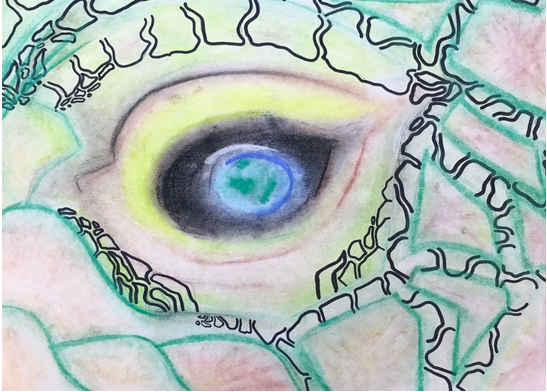 In light of a hundred years of Song Contest, KS coordinators have decided to incorporate something special – featuring student-made art pieces in the event's printed programs.
The idea was formulated by Performing Arts department head, Kumu Alika Young, who opened the art program to high school students in all grades to exhibit any art medium.
"The vision for this project was to provide students an opportunity to create original artwork with an emphasis on aloha 'āina," Young said. "We thought it was important to showcase the artistic talents of our haumāna. As our haumāna created original compositions of aloha 'āina for this year's milestone Song Contest, we thought it would be fitting to continue that idea of student-produced work for our printed program too."
"
"The vision for this project was to provide students an opportunity to create original artwork with an emphasis on aloha 'āina," "
— Alika Young
A group of approximately fifty students turned up interested at the project's informational meeting after an email had gone out to the student body. Students from all art mediums – from drawing and painting to block printing and sculpting – had the opportunity to join. They were only asked to create an art piece surrounding the question, "What does aloha 'āina mean to you?"
Students were given about two months to finish and submit their artwork, and the number of submissions was unlimited. "At the end of the process, we received over 120 pieces of artwork that were submitted," Young said. "From there we worked with our print program designer who then took each artwork and helped us generate our Song Contest Program Cover for this year's 100th celebration. We are proud to say that we were able to feature at least one art piece of every student that participated."
With the 100th year of Song Contest quickly approaching, Young reflected on what he hoped students learned from this experience. "It was my hope that students would be allowed to freely express their feelings, thoughts, and emotions on what aloha 'āina meant to them," said Young.
Audience members for the 100th year of Song Contest will have the opportunity to view the art pieces in the printed programs they are given. Certainly, with an assortment of art pieces formed from a diverse range of art mediums, viewers will have a variety of artwork to look forward to.
"We hope that students not only had fun creating their artwork, but also was able to reflect on how they express their love to care for our land, our communities, our Hawai'i, and our lāhui," Young said. "From that reflection, we hope they would activate themselves and strive to live aloha 'āina in their everyday life."
About the Writer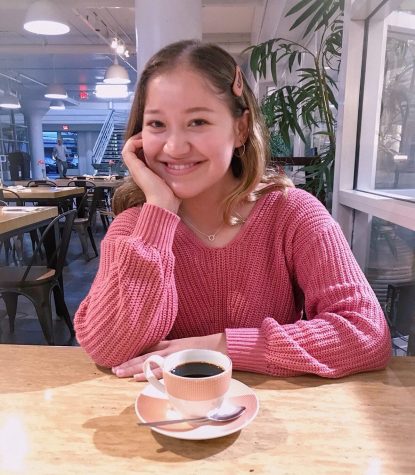 Gisele Bisch, Assisting Editor
EMAIL: gisele.bisch@imua.ksbe.edu
Aloha! My name is Gisele Bisch, and I'm from the North Shore. Now a senior this year, I am delighted to say that this is my second year of being a staff member in Ka Mō'ī! I have a profound interest in sustainability, nutrition, drawing and painting, and social justice. As a staff member of Ka Mō'ī, I am fortunate to be able to utilize my student-voice and participate in discussions regarding these and other issues.