Medias Magic Move
While Newspapers were the way to get news around, Social Media may be a more efficient way to get information out. Within recent years, the majority of people receive their share of news through Social Media.
With simple swipes of a finger, individuals have the power to share articles and news reports in an instant.
Nowadays, public areas no longer look like kids running around and Grandparents reading newspapers and living life. Instead, it's filled with teenagers looking down to the ground with their eyes glued to their phones looking on Social Media. For what? News. Whether it be about the newest meme, reacting to Trump's Twitter, or to watch a viral video.
Regardless of what it may be, information is constantly flowing in Social Media.
"
Real-world issues now can reach audiences in seconds, allowing for immediate responses and allows the people to be kept up with the times in an instant."
— Jordan Nunies
It goes unrecognized how much news is shared on Social Media. People are sharing their feelings about the news, politics, and even local stories all on Social Media.
Adults aren't the only ones sharing news all over Social Media, teenagers are quick to share their opinions on Social Media.
I call this phenomenon: Media's Magic Move: the power to keep everyone educated about the news in seconds.
Something so interesting to me is the fact that social media has the power to impact so many people. People, teenagers especially, may not understand at first the power that social media has. Being able to instantly communicate with millions and to share your content with people who share interests with you.
People need to understand is that: there are features on social media that help enhance a user's experience. Real-world issues now can reach audiences in seconds, allowing for immediate responses and allows the people to be kept up with the times in an instant.
However, social media can also be abused for the worse. People can use social media for petty reasons. Such as spreading rumors about others or trying to establish a social ranking that isn't real but rather determined by numbers. Instead of finding ways to use social media for further communication, social media has been used as a platform to create un-healthy environments.
The misuse of social media defeats the purpose of useful communication. Social media is only as beneficial as the user intends. Social media only reacts negatively if presented in the opportunity to do so.
Many have faced both the positive and negative sides of social media. Being able to enjoy pictures of friends from being able to see the worse in people in the comments they make.
Following some basic rules, we can make sure that avoiding unhealthy situations will be easy. Social media has the power to influence audiences in seconds for the better or worse.
About the Writer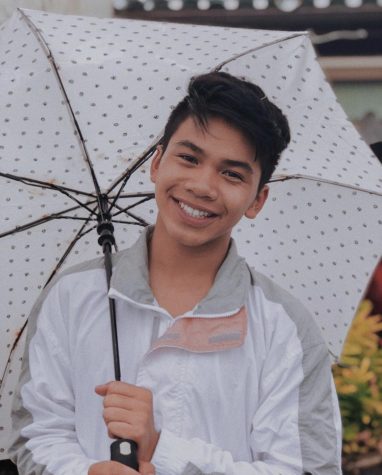 Jordan Nunies, Social Media Director
EMAIL: jordan.nunies@imua.ksbe.edu
I am Jordan Nunies. Currently, I am living in Honolulu. This will be my second year in Ka Mōʻī. I hope to raise awareness of Ka Mōʻī and create more than a newspaper. To do so, I work on the social media aspects of Ka Mōʻī. I plan to take Ka Mōʻī in a new direction, one where we can create more interaction with students and teachers!  One day, I aspire to work within the journalism field and seek the truth for everyone.