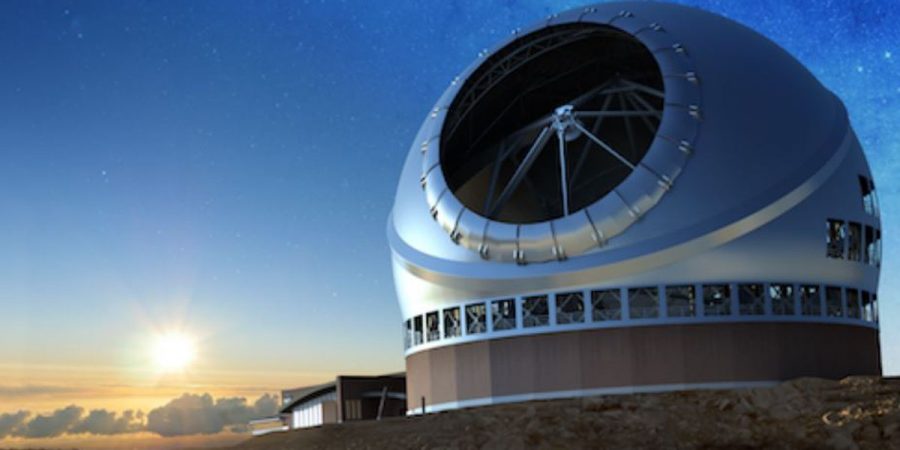 Courtesy of Hawaii News Now
More than two months have passed since the rise of the Thirty Meter Telescope protests on Mauna Kea – far too extensive for questions and speculations to go unanswered. 
With Hawaiians and other kiaʻi settling at Puʻu Huluhulu, several individuals have been counting down the days for a compromise – steadfast in their activism for Mauna Kea. However, Hawaiians have been waiting for a solution to social problems long before then. 
Numerous perspectives have emerged since the escalation of the TMT debate. More importantly, the talk about TMT has highlighted an underlying problem within Hawaii that has been around for decades: the lack of representation for Hawaiians.
While the emergence of Kapu Aloha and the protest for the Thirty Meter Telescope, in particular, seems only to have appeared recently, objections to the TMT project have been around for years. Back in 2010, a testimony was submitted by several organizations, including The Royal Order of Kamehameha I, in hopes to voice their opposition to the project. 
"We will continue to stand firm in our work to protect the sacred things of Mauna Kea," the testimony stated. "We will honor our kūpuna who kept these things so that we might live. The sacred things are that bless us and give us life today." 
Despite the opposition statement, operations for the TMT continued. 
Indications of disapproval towards the project appeared again in 2015 when a poll held by Ward Research surveyed Hawaii residents and found that 49% of Hawaiians or part Hawaiians were opposed to the project. 
Nonetheless, the TMT project continued its procedures. 
A recent poll found on Honolulu Civil Beat showed that 48% of Hawaiians were steadfast in their opposition to the TMT. Regardless, the weighted demographics of the survey listed Hawaiians at only 12%. Even now, a poll shown by Honolulu Star-Advertiser displayed 63% of Native Hawaiians in opposition to TMT and 27% in support. However, only four-hundred Hawaiians participated on top of eight-hundred Hawaii residents who participated in general.
To the recent TMT demonstrations, many have wondered, "why are protests only increasing now?" The answer is clear: Hawaiians have always put in the effort to bring awareness to their views. A considerable number of Hawaiians have repeatedly objected to the Thirty Meter Telescope – but being such a small percentage, Hawaiians are only a sliver of the public's opinion. Huge population or not, it's time for Hawaiians to have a say in matters that pertain to the state. 
Kiaʻi of Mauna Kea will not be giving up on their fight any time soon, and Hawaiians will continue to wait for a solution. 
Still, in the matter of representation, how long will Hawaiians have to wait?