Pop Smokes Deluxe Album and How it Impacted Quarantine
Within the COVID-19 quarantine time period, multiple artists came out with new music, including the late Bashar Jackson, a.k.a. Pop Smoke. His album, called 'Shoot for The Stars, Aim for The Moon,' was released on July 3 and since then people have been playing his music to commemorate his name.
With a cool rapper name, you tend to get more recognition. From Bashar Jackson to Pop Smoke, the way he got his name is very fascinating. His Panamanian grandmother, and childhood friends gave him his nickname. Poppa which turned to Pop from the grandmother and Smoke which stayed the same from his friends.
Pop Smoke impacted the young minds of incoming rappers, despite his death on Feb. 19. With his music spread all around the world and his legacy living on, he spread multiple messages and morals through his love for singing/rapping.
It's currently been seven months since Pop Smoke's death. His music is still at the top today. For example, although "Dior" is a song from 2019 and is one of his top songs, "For the Night (feat. Lil Baby & DaBaby)", "Mood Swings (feat. Lil Tjay)" and, "What You Know Bout Love" are a few of his songs that are still on the top. "Got It on Me" is another highlight of his music career because it is a remake of 50 Cent's song "Many Men" so he was able to bring more fame to other artists' music. Both songs were very similar in lyrics and this was one of the reasons his fans enjoyed his music. It brought back many memories from music that was made from a long time ago.
Music is a way of expressing yourself and your feelings/emotions. Pop Smoke was one of the artists who was able to impact the music community through his death and music during quarantine.
About the Writer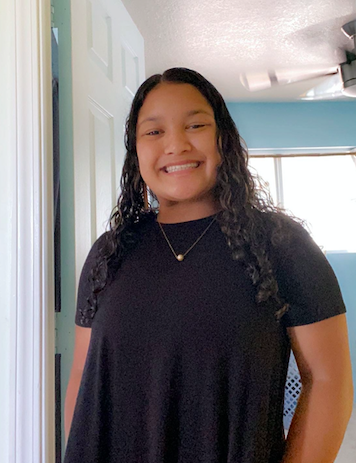 Makanaonalani Manuel, Reporter
EMAIL:makanaonalani.manuel@imua.ksbe.edu

Hey guys! My name is Makanaonalani Manuel and I was born on Oahu, but raised in Kailua-Kona, Big Island. I'm in 11th grade. I got into Kamehameha in freshman year. This is my first year on the staff for Ka Mō'ī. The hobbies I do include playing soccer, cooking and baking, fishing, traveling, playing the ukulele, and photography. I enjoy driving around the island at night time. My favorite subjects in school are math and science. I hope to spread awareness through my writing.